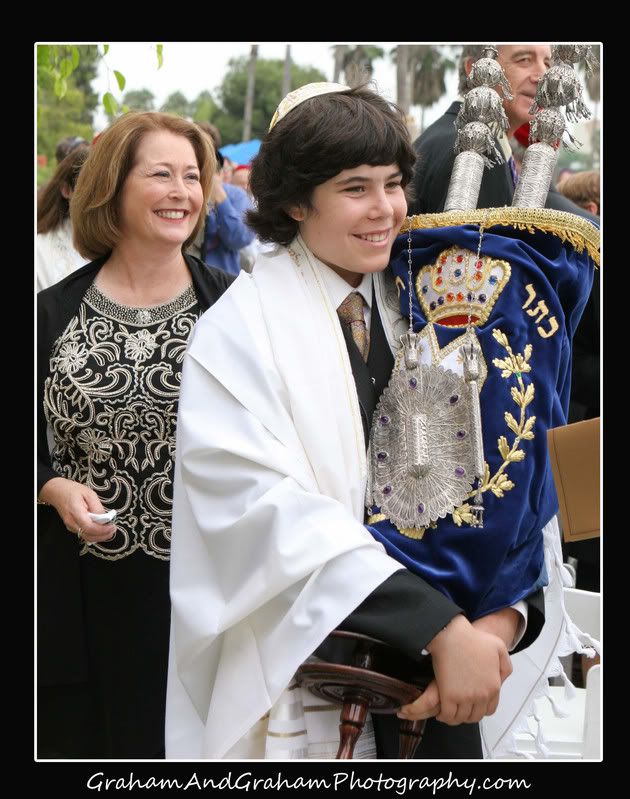 Now this was a really fun Bar Mitzvah. Not only did we get to document it at our all-time favorite venue, the
Manhattan Beach Marriott
, but we had perfect photographer weather (overcast, and nice even light) and a terrific subject, Alex.
Alex is a member of Hermosa Beach's
Temple Shalom of the South Bay
, which doesn't have a permanent temple, and stages its Bar and Bat Mitzvahs at venues around the South Bay.
Hence, the greenery backdrop for Alex. We love it!
For the simcha, Alex's theme was the Bard himself, Shakespeare, which is why the ever jovial Bar Mitzvah lad is seen sporting a jester's hat during the Hora.
Finally, we do mother/son and father/daughter dance pictures every weekend, but this one here is our new all-time favorite. Love those smiles and sways!