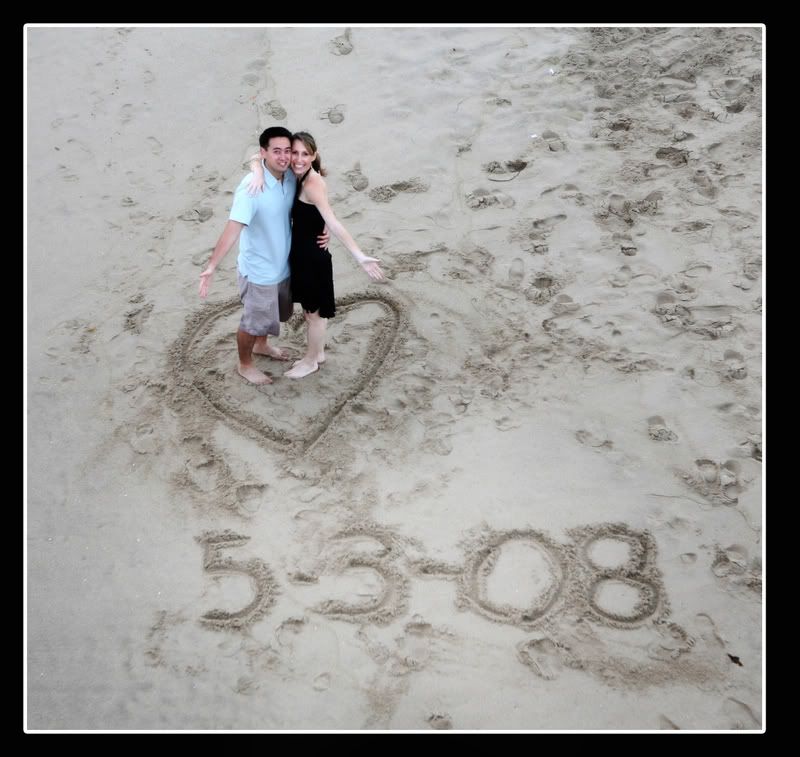 We met with Heather and Dave on Monterey and Pier Avenues, right around the corner from Becker Surf. This was the exact location where they met several months ago and started talking. One thing led to another, and the next thing they knew, they were engaged to be married, with a wedding set for next May, near Austin, Texas.
Sunday was Heather and Dave's official engagement photo session shoot with
Graham and Graham Photography
, and we opted for a sunset shoot. It was slightly foggy, and not exactly swimming in color, but the light was subtle and wonderful, and we loved every minute of it.
We usually do our E-sessions in Manhattan Beach, under and near the Pier, but loved the urban setting of rollicking Pier Plaza, and the soft light in the sand. We just may do all of our Los Angeles Wedding engagement sessions in Hermosa from now on!
Congrats guys!